Assorted Precursor Adjustments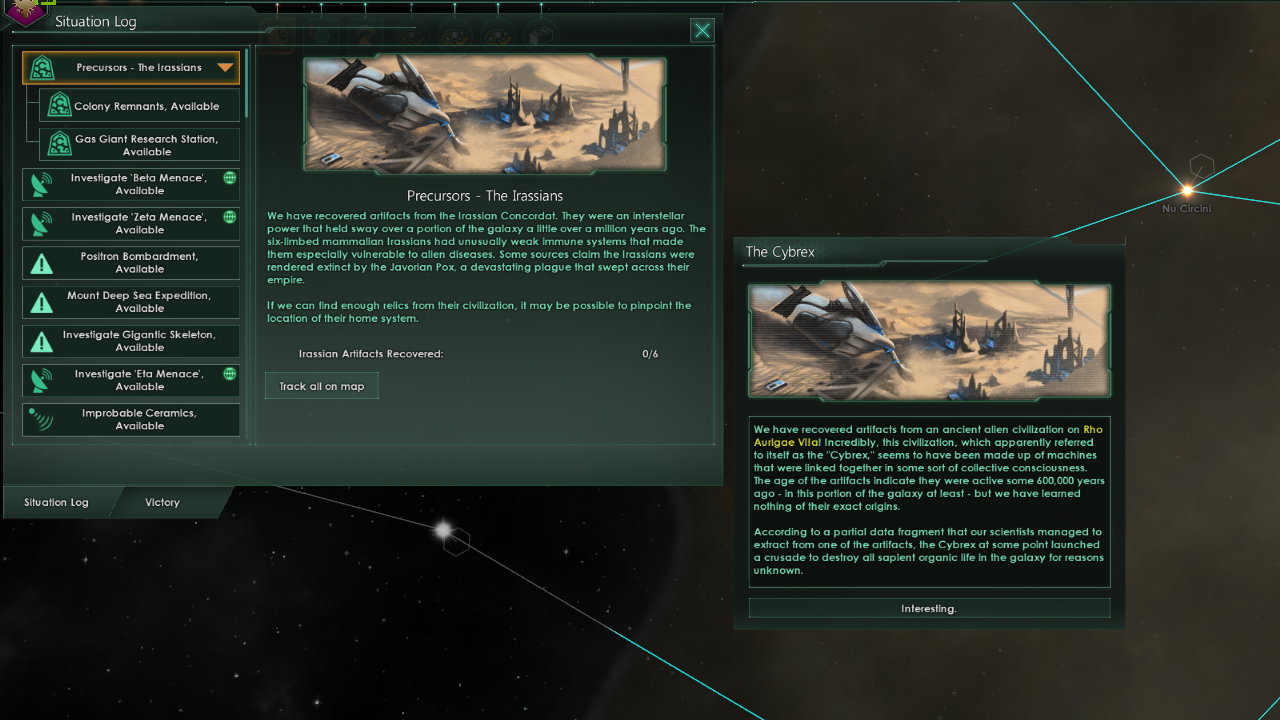 Author:
Ariphaos
Last revision:
10 Mar at 12:31 UTC
Description:
This mod (2.0) makes three adjustments to the Precursors, covering my pet peeves with the chains.
1) Removes the unity cap for investigating discovered precursor systems.
2) Allows you to always find the Cybrex chain. Accordingly, finding the Cybrex chain doesn't block any of the others. The non-Cybrex chains still block each other, however. I may change this (or put up two versions) if the non-Cybrex chains get similarly interesting rewards.
3) Forces discovered systems to spawn very near to your borders. This usually causes the hyperlane entrance to be within your borders, but it may spawn a system or two outside. It will always be 'neighboring' your borders.
To facilitate the third point, if you somehow haven't claimed a single appropriate precursor system, the game will hold onto the discovery event until you research a project after you have done so. The spontaneous project events can only spawn if you own these systems, so this won't block you forever unless you somehow discover them all and research them all without claiming a single system where they are located.
Compatibility: Modifies events/precursor_events.txt