Star Wars A Galaxy Divided 1.9.1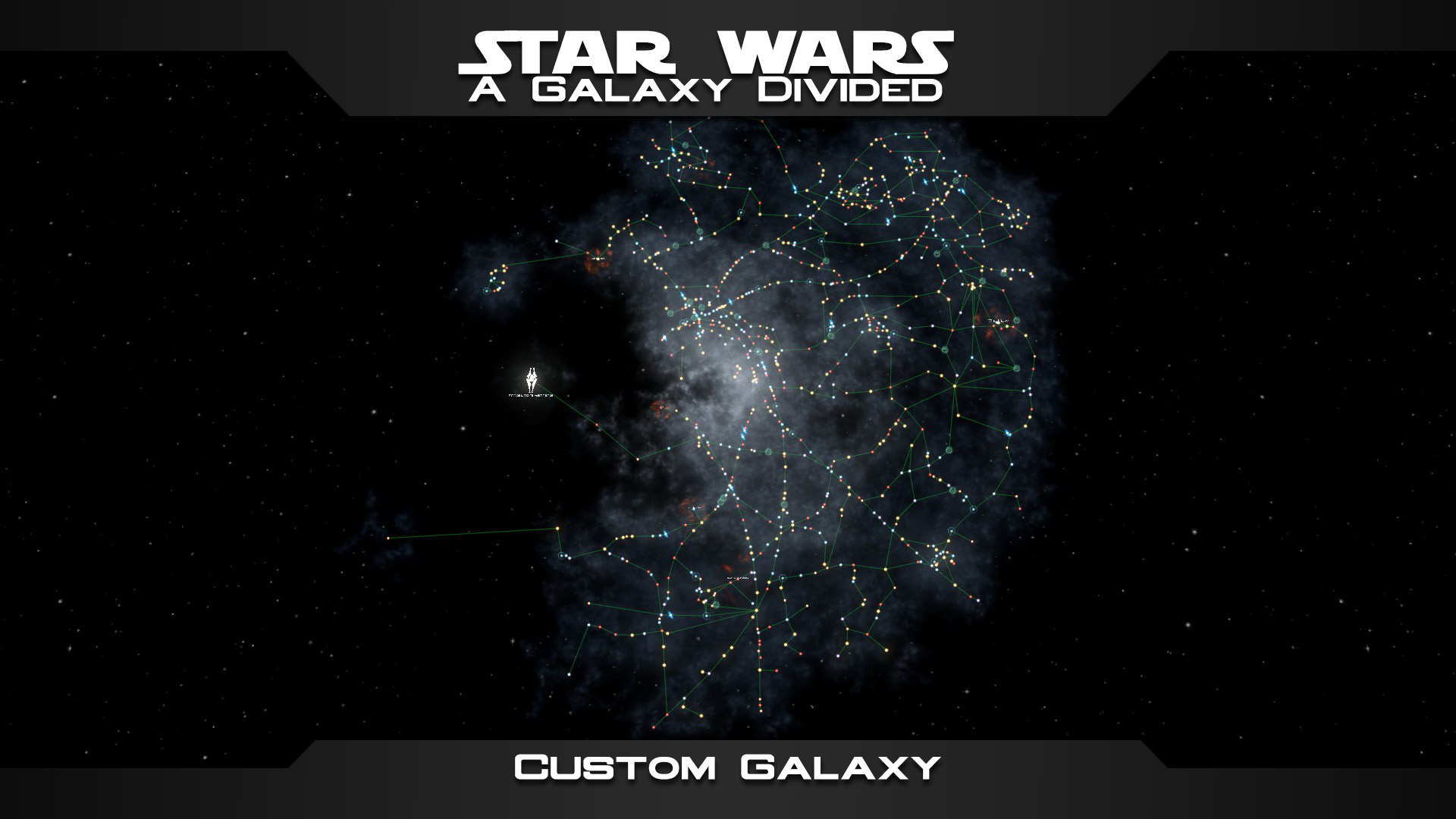 Description:
I was getting tired of waiting for this mod to be updated, as were many others. 99.999% of this mod is not my work all I did was fix some things like the shipsets and the droids not being buildable.
IMPORTANT:
To get the Star Wars map delete your settings file in C:UserstommyDocumentsParadox InteractiveStellaris
but instead of tommy put in your user name.
Original mod made be LastLeviathan.